So, you need to hire a property manager to ensure the success of your investment? You need to make sure you are hiring the right person for the job to make sure you get the best property marketing, selecting tenants, handling disputes etc.
It is important to do your research before hiring a property manager. This will help you to get the best out of your investment and everything running smoothly.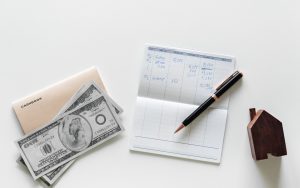 First, do your research:
There is a significant amount of people within the people within the commercial property management field. These people are not all equal, so it is important to take your time when choosing a property manager that is best suited to you. Look at their history and the history of the company they work for and check out the resources they have at their disposal. There are registers online that can help you to find this information out.
Local is the best:
There are so many different shapes, and sizes and each place has their own real estate market, and there will be issues with tenants you may need to have addressed. Having a property manager that is local can be easier to get to rather than needing to travel for an appointment or to sign some documents. Supporting local businesses is very beneficial to your town.
It is a good idea to have the property manager close to the property so if there is an urgent maintenance request it can be seen to asap.
Know their marketing:
Making your investment a success is done by getting tenants in asap. You want a property manager that has a professional team with a big tenant database, so your property reaches as many people as it can. With proper marketing, you will find that you will have more people interested in your property which will make it easier to select tenants and get the asking price you are looking for. Discuss how your property manager will market the property and have a look at how their strategies are different from others.
Ask about their experience
You want your property manager to have some experience to do the job needed. Check out how many years they have been a property manager for and if there is a property similar to yours, they had experience with.
The relationship:
Do you and your property manager have a good relationship? It is essential to have a good relationship with the property manager, remember it is your large asset. If you have a strong relationship with the property management team, then you will feel comfortable asking questions and raising any concerns. You want someone you can trust to look after your asset.
Make sure you let the property manager know exactly what you want from the get-go. Make it clear what it is important to you and what you want from them.
Make sure your property manager is prepared to take on exactly what you want. They must be ready to adapt to what you want and the tenants as well. If the tenants are not happy, you will lose tenants and be forced to fork money out of your own pocket until new tenants are found.
As long as you do your research before choosing the manager that is right for you, you will be on track to a successful business.