When it comes to buying a beautiful home it is going to be expensive and a huge decision. You must think about a few things before rushing into doing anything like researching home loans, working out your budget, and figuring out your mortgage.
First, decide how your dream home is going to be
Now is the time to start thinking about how you want your dream home to be. Make home design plans for your dream home. Don't get too outside of the box and think about what home you would buy if you were rich. You need to think practically. How many rooms do you need? Do you want a two-story house home or a bungalow? Looking at houses online always is a good idea, since you can see what features they have you might like to include in your home.
Deciding on the budget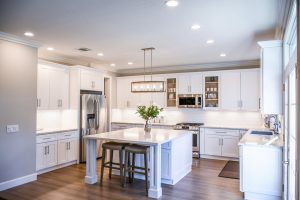 Once you know what your wants and needs are you need to think about your budget. How much money can you afford to spend on the home and the repayments? Once you have a budget in mind have a look at listings in that price range and see if there is anything that would suit you. Think about the extra costs like moving, decorations, if work needs to be done to the home, utility connection costs, etc.
Check the size, location, and the price
Once you know exactly what type of home and budget you are looking at, you need to take note of the facts. If you are planning on having children do you have enough backyard space and bedrooms? Do you need a location close to work or education? Is the neighborhood a good one? If the price is a bit out of your range, check to see if the size of the land is massive or are you located near a shopping Centre or school which can bump up the price. Can you move further back away to a cheaper area? Also, many housebuilders offer significantly inexpensive house and land packages in Melbourne as well as around Australia.
Now the date
The date is going to be your goal. Write it down somewhere special where you can see it often. Work towards it. Feeling down and want to go clothes shopping? Looking at the date will motivate you and you will not end up spending unnecessary money? Ask yourself- Is it worth it? Instead, find something else to relax or enjoy. This will be your motivation. Everything you do each day will now contribute to your moving date.
Know your loan options
This is very important as your home loan is most likely going to be for 30 years. You need to do your research very carefully here and take note of everything when looking at loan options. You might see that a home loan company is offering cheap interest rates, look into this as the cheap rate might only be for the first year then they will bump it up greatly which you might not be able to afford.  Do you want a flexible payment, so it varies as the interest rate goes up and down, or do you want to lock in a price and keep it at that? Some loans can be paid off faster by making bigger repayments if you can afford this but check you don't get penalized for it first.
If you are unsure of where to start, seeking advice from a lending broker who can help you find the best rates and deals is always a good idea since they can often give better advice that is updated more than what you research on the internet.
The Victorian Government offers home deposit loans to first-time homeowners at a significantly affordable interest rate which you can look into as well.